Google just released their new 2.0 Allo update and with it came direct reply from the notification itself on Android 7 and above.
As always, when an app allows you to reply directly, Join will allow you to do so too on any of your devices.
Download Join (no need to update if you already have it installed)
Download Allo 2.0 (APK Mirror if needed)
Make sure you're running Android 7.0 or above
You can reply directly from a chrome notification: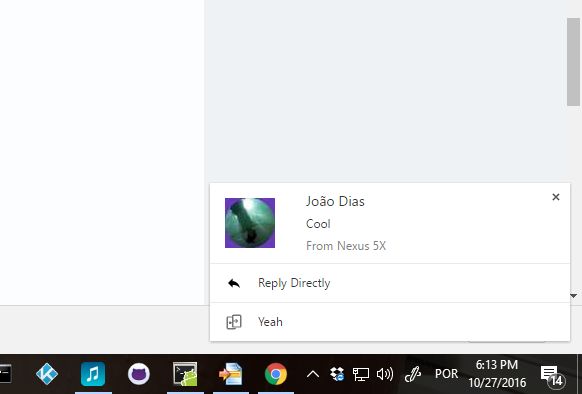 If you expand the notification in Chrome you can even use Allo quick replies: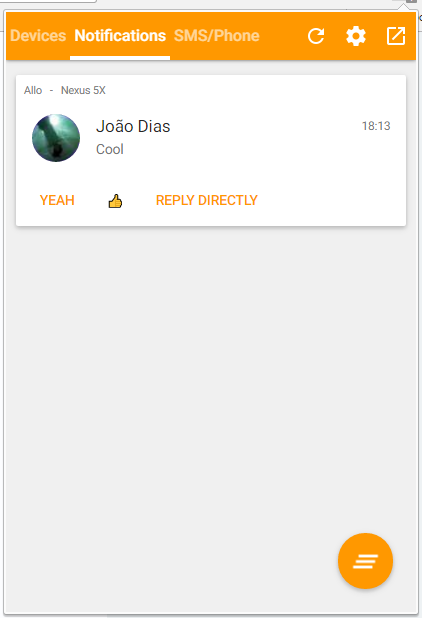 You can reply directly from Windows 10 notifications: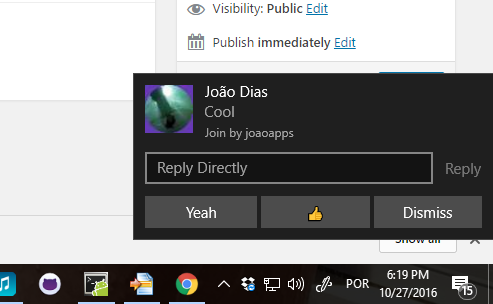 Or even from another Android device: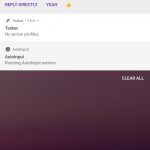 Start replying to Allo from anywhere with Join!