A new version of Join is out! If you like videos to go with new releases, here's one to give you an overview on what's new 🙂
Here's the full changelog.
Chrome Themes
You can change the base theme colors and also the accent color in Chrome
Device Info and Remote Settings
Check some info on your Android devices and change their settings remotely from Chrome
Contact Photos
Join will now display your contact photos in your SMS and MMS list
Battery Status Notifications
You can now receive notifications on other devices when your Android device's battery is running low or is fully charged
Notification Pictures and Dismiss Everywhere button
If a notification has a picture on your Android device, it will show it as well on your other devices.
Also, the new Dismiss Everywhere button allows you to choose if you want to dismiss the notification remotely or just locally by using the normal top-right close button.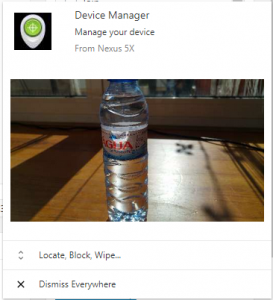 Android Nougat Quick Settings Tile
You can now toggle notification sync from your quick settings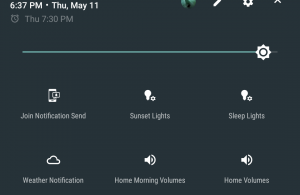 Hide Commands and Devices
You can make commands and devices you don't need go away!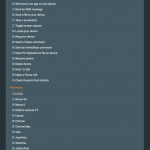 Check out these new features and much more in Join: https://joaoapps.com/join/