Join was updated to receive a couple of cool new features: Notifications (including a notification API) and Smart Device Groups!
Notifications
Right-Click Menu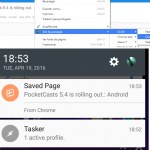 You can now easily create notifications on your Android devices from Chrome. Instead of just opening a web page, image, file or link directly you can now choose to create a notification with the item so you can remember to open it later!
Note To Self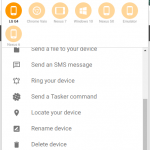 You can also quickly send a note to yourself with any text you want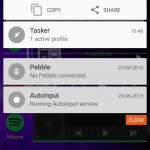 As you can see, you'll get handy Copy and Share buttons so you can interact with the note at your leisure.
Notifications API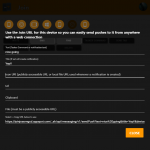 You can use a special Join URL to send notifications to your devices from anywhere that can make a web request (generate your URL here).
For example, you can create a recipe on IFTTT to get a notification every time there's a new story on Android Police like the following tutorial shows:
Device Groups
Join will now automatically generate Smart Device Groups for you so you can easily send pushes to multiple devices at once!
They are smart because they'll only appear there's a need for them 🙂
For example, if a group only has 1 device or if it has the same devices as another possible group it'll not appear,
These are all the possible Smart Groups you'll see in Join:
All
Androids
Phones
Tablets
Chromes
Windows 10s
PCs
There's lots more to come in the world of Join so join our Google+ community if you always want to be up to date!
 and Join in!